[ad_1]

Scientists researching New Zealand's largest fault line are preparing for an explosive start to the new year.
In Napier on Wednesday night, researchers from GNS Science and NIWA discussed their latest findings and the future of their ongoing monitoring of the Hikurangi subduction zone off the east coast.
Dr Dan Bassett of GNS Science said 900 seismometers would be deployed between Gisborne and Whakatāne as part of the next phase of the organisation's SHIRE project. 
Scientists would then detonate five dynamite shots within shallow boreholes to generate seismic energy.
READ MORE:
* Unravelling risks from the killer faults threatening NZ
* Into the subduction zone: Scientists drill into the Hikurangi
* Exploring the megathrust risk of the Hikurangi
They were hoping to get underway between February and March next year, with Bassett saying consultation with communities, landowners and iwi was "all going well".
"This energy from the shots will travel down to the deeper portions of the [Hikurangi] subduction zone beneath the Raukumara Peninsula and travel back up to the surface to be recorded by that dense seismometer array," he said.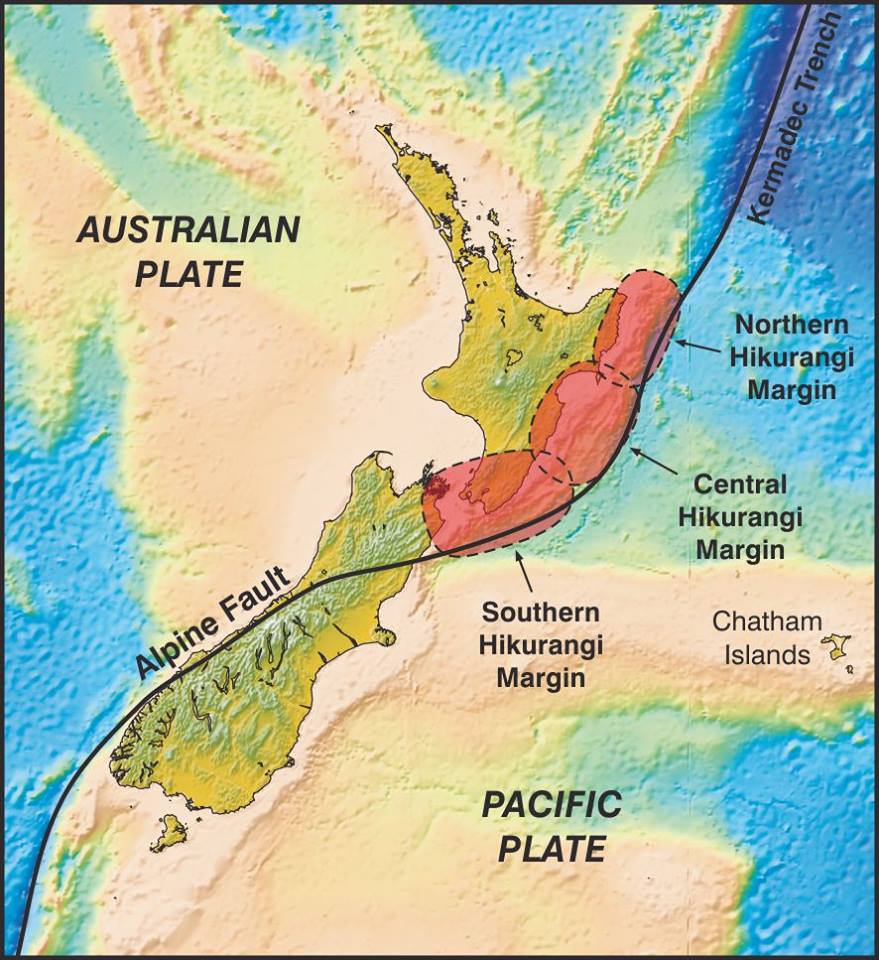 GEONET
The Hikurangi subduction zone off New Zealand's east coast, and its margins.
The project intended to fill "blaring gaps" in the data for the transition between the southern portion of the Hikurangi – where the plate was strongly locked – and the region to the north where the plate was creeping.
It's not the first time scientists have carried out such an experiment, having conducted the same thing across the southern portion of the Hikurangi in 2009, Bassett said.
Before then, scientists "didn't really have good knowledge of the deeper portion of the subduction interface" and the data gained gave them a "much more detailed picture" on things including the geometry of the Pacific plate, and slow-slip earthquakes.
Conducting next year's experiment in the north of the subduction zone would give scientists a great opportunity to compare it to the data previously gained from the areas in the south, he said.
GNS Science's Dr Laura Wallace spoke of the organisation's rolling deployments of seafloor-monitoring instruments off the east coast, and the future possibility of permanent instruments.
"Our development of seafloor instrument capability we hope will position us to be able to start going down a road of having more permanent, continuous, monitoring out there that we can actually use in real-time to keep our finger on the pulse of what's happening and what that means for earthquakes."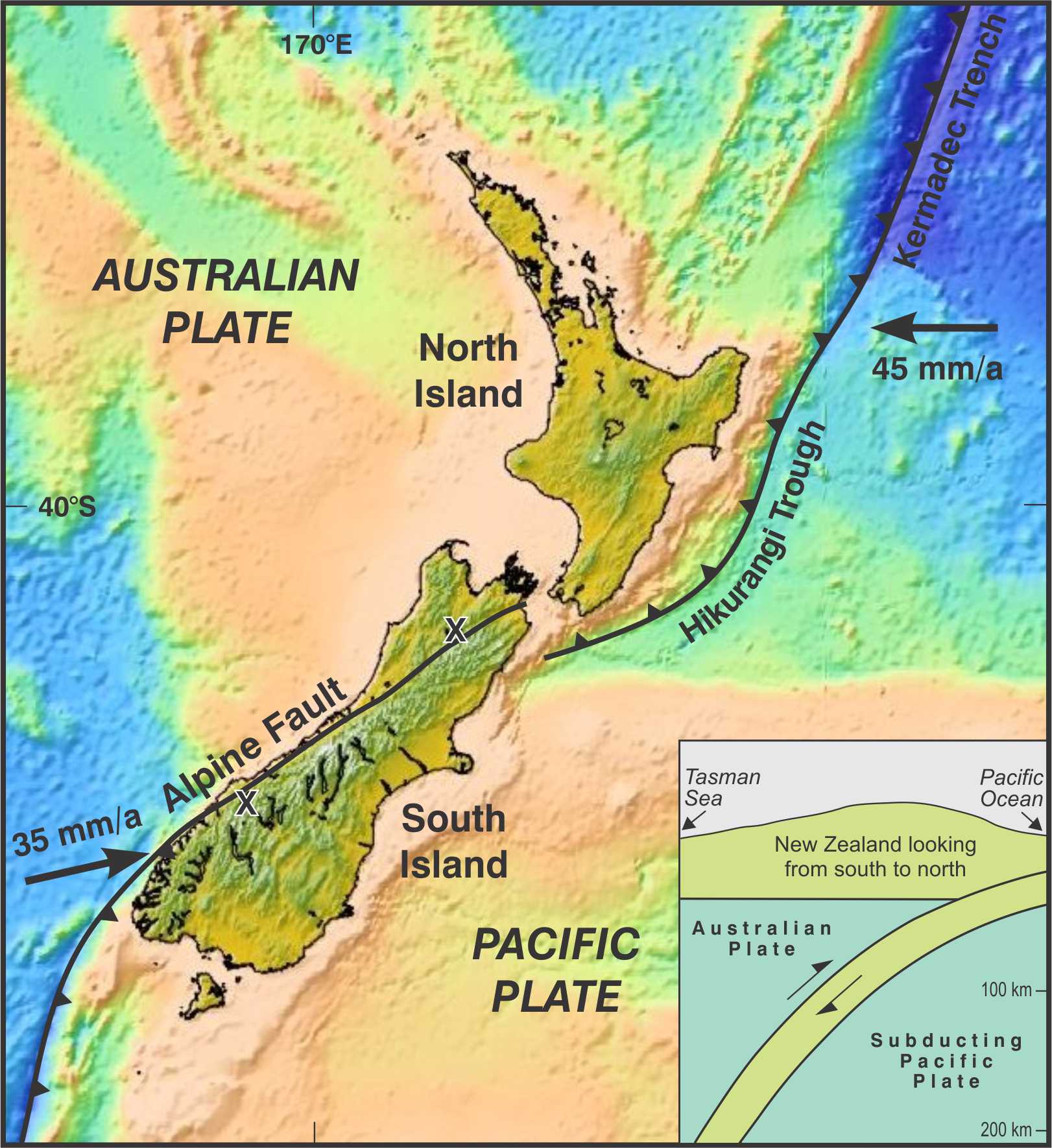 GEONET
An illustration showing the Hikurangi's relationship to the Alpine Fault and Kermadec Trench.
The research had received more than $60 million in international science funding and investment, Wallace said.
"We're really excited, because the studies going on over the next several years, we're going to have a really big step change in our understanding of this plate boundary that you guys are all living on."
[ad_2]

Source link Google News