[ad_1]

By Matt Winkeljohn | The Good Word
As they head west Friday, Georgia Tech's golfing Yellow Jackets will have plenty of time to look out windows as they travel to Pullman, Wash., for an NCAA regional. The team's chance to advance to the NCAA Championship finals for the first time since 2015 will be better because Andy Ogletree last fall opened his windows.
It all went down went at a pizza joint near campus and on the practice greens at Tech, where both times Andy swallowed pride.
When you finish in the top 10 in four of your team's six spring events, place second by a stroke in the ACC Championship — which the Jackets won as a team – average 69.6 over 18 competitive rounds and put together a record of 432-55 in that time, you're doing something.
Or, you're doing something more than you did before.
The junior from Little Rock, Miss., showed up on The Flats in 2016 swinging gold off the tee and possessed of a long-iron game for which many might give up much. After that, hmm.
Not long after his most recent so-so fall semester ended with Tech finishing third in their lone "home" tournament, even though they set a team scoring record in the first round of the Golf Club of Georgia Collegiate, Ogletree and head coach Bruce Heppler had a talk.
Andy finished last in the field by virtue of being disqualified in the first round upon playing an incorrect ball, and then posted rounds of 74-71. Ogletree wants to play professionally, and he knew it was time to chat for that. A clocking was ticking inside of him, and he felt behind the hands.
"We went to Blaze pizza (off 17th street, near the IKEA store and the Tech practice facility) and talked. I knew he had something on his mind. I could just tell," Ogletree said before leaving for Washington.
"I just kind of opened up the question, and said, 'Coach, I want to play on the PGA Tour,' and he basically just told me you're good enough, but your short game has got to get better or you're not going to get there."
Actually, Heppler was more blunt than that.
He's very good at what he does – he won his 10th ACC coach of the year award this week in the wake of Tech winning the ACC title for the 13th time in his 24 years as the helm.
He pumps people — and graduates — into professional golf automatically.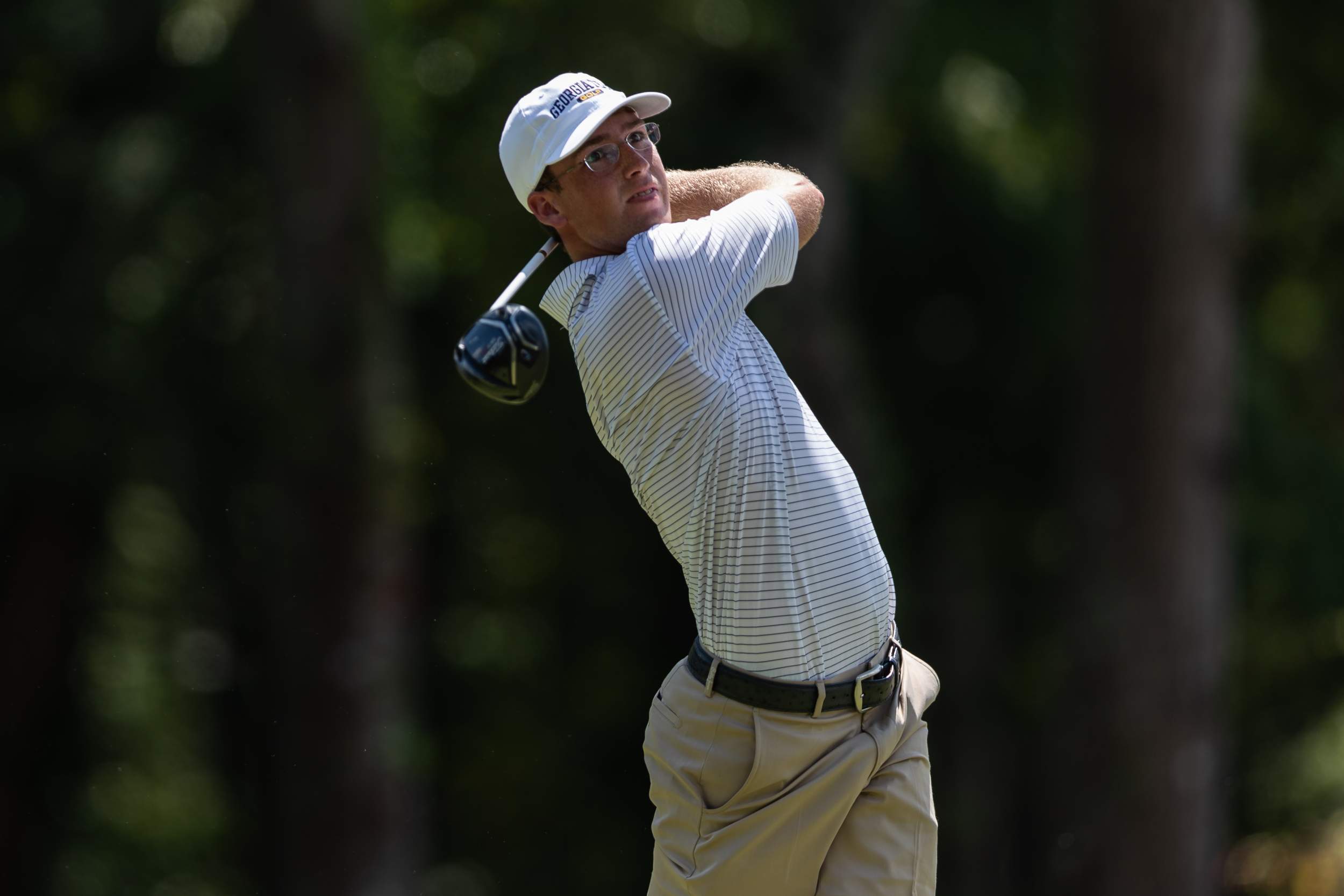 After overhauling his short game and putting between semesters, Ogletree has been Tech's top finishers in five of six spring tournaments and is ranked No. 14 in the country.
But Heppler rarely badgers. He doesn't want student-athletes over-thinking, nor fearing oversight or judgement. That's not to say he doesn't lay down laws – like 6 a.m. weight room workouts three times a week – but, "The goal is to get to where you don't say much, they're not questioning," he a few weeks ago.
Heppler's theory is that the most important part of his job is to help players play with clear minds.
Sometimes, though, he leans in.
At the pizza house, he brought force.
"I told him in the fall that he hits it like the guys you see on TV, but he gets destroyed around the greens," Heppler said before the ACCs. "We talked about it freshman year, but nothing happened. I said (last fall), 'You've got a year and a half of college golf left, and then you're either going to make it or not. You've got to do something around the greens."
With that, Ogletree jumped on his short game, and tilted his practices – the Jackets rarely practice all together – to a softer sides of the game. He attacked his negative.
"Everybody likes to do the stuff they enjoy. Who wants to stumble around in a bunker for half an hour (practicing)?" Heppler said. "I think it's human nature. We like to spend our time in areas where we get positive reinforcement …
"I said in a year and a half, I'm not going to be there to buy you a steak and a chocolate milkshake when you don't do well."
Ogletree can drive a ball like heck, and smoke 4-irons into a bulls-eye all day, every day.
But, he figured it came time to jump in bunkers and flip short shots – thousands of shots — in practice.
Call it a career decision.
"Just the older I'm getting, the reality that I'm turning pro next year. Coach has seen it so many times, and I just feel like he's someone I can trust. He's going to shoot it to me straight," Ogletree said. "I was just so exhausted with my game, so down on my game."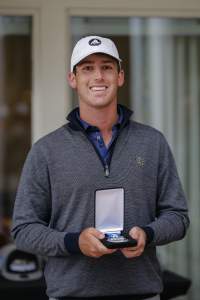 Heppler made another more subtle suggestion. It went something like this: hey, might you counsel with Noah Norton about putting? Would you be willing to listen?
That happened.
Ogletree has adopted some of Norton's putting practice methods, which include placing two tees behind a ball, two tees at the ball and two tees in front of the ball to create a lane through which to putt. Plus, there's some work with the mirror that is too difficult to explain.
"He showed me a drill where he lines up a gate; there are tees that you putt through and check to make sure your eyes are right over the ball, your shoulders are square," Ogletree said. "It's hard to ask anyone on the same level to ask for help, but watching Noah every day, he's one of the best putters I've ever seen."
Heppler liked that development, saying, "That was a huge afternoon on the putting green, and just drop your ego, drop your guard and listen to a guy who makes putts."
Golfers are creatures of routine, yet Andy Ogletree has changed his. He had an awakening last fall and has done something to change the conclusions that he reached upon self-analysis.
"Maybe he'd just reached a threshold of frustration. Maybe he just got tired of missing putts. Maybe he was tired of being fourth man," Heppler said. "He was tired of getting beat."
Now, Ogletree wants to beat everybody, yet he's mindful as the Jackets head west.
Tech has missed the NCAA championship by one stroke each of the last two years.
"I know we all really want to play in the national championships this year. If I'm being honest, yeah it does," he said when asked about history and its potential effect. "But we've put a lot of pressure on ourselves anyway, because we feel like we're one of the best teams in the country."
[ad_2]

Source link Google News