[ad_1]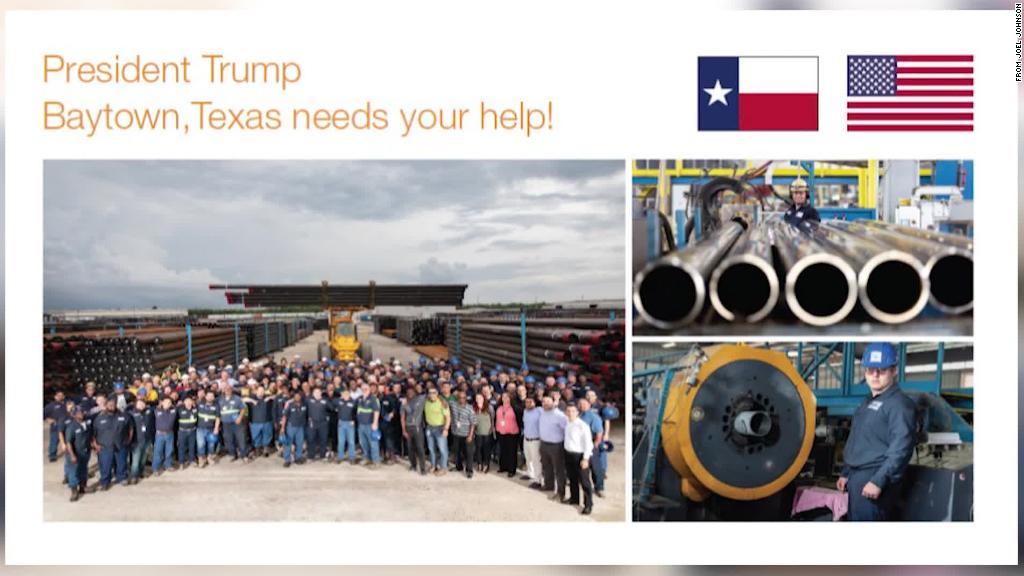 These are good times for American steelmakers.
Tariffs on imported steel lifted prices and operating profit for US Steel, and the company predicted even better times lay ahead.
The nation's oldest steelmaker reported Wednesday its second quarter operating profit rose 38%, and it raised its full-year profit guidance — it now expects profit for the full year to more than triple.
Prices of its US-made steel rose 5% to 10% in the quarter, and shipments increased revenue by 15%. The company said it expects its steel tube business will become profitable in the second half of the year as prices continue to rise.
In February the Trump administration announced tariffs of 25% on most imported steel and 10% on aluminum imports. Although the tariffs were particularly aimed at combating low-priced steel from China flooding the global market, they have also been imposed on imports from leading US trading partners such as Canada, Mexico and Europe.
Related: When American steel was king
Reduced competition from imported steel has allowed domestic producers such as US Steel to raise the prices of their American-made products. But much of its product is sold based on longer term contracts that lock in prices. So there are still price increases ahead for US Steel (X) as those contracts come to an end.
The company also reopened one of its blast furnaces in Granite City, Illinois, and continues to invest in bringing domestic production back on line.
The better results haven't been limited to US Steel. Nucor (NUE), now the nation's largest steelmaker, reported last week that profits more than doubled in the second quarter. Reliance Steel and Aluminum (RS) reported record sales. AK Steel (AKS) earnings improved and it raised its outlook earlier this week.
Related: What aluminum and steel tariffs will mean to you
"We are encouraged by the Trump Administration's actions to address the threat to the US manufacturing base, our economic competitiveness and our national security from unfairly traded steel imports and global excess capacity," said the company's statement to investors.
But other US manufacturers, particularly those who use steel, are being hurt by the tariffs and the higher prices that have resulted.
CNNMoney (New York) First published August 2, 2018: 7:26 AM ET
[ad_2]

Source link Google News