[ad_1]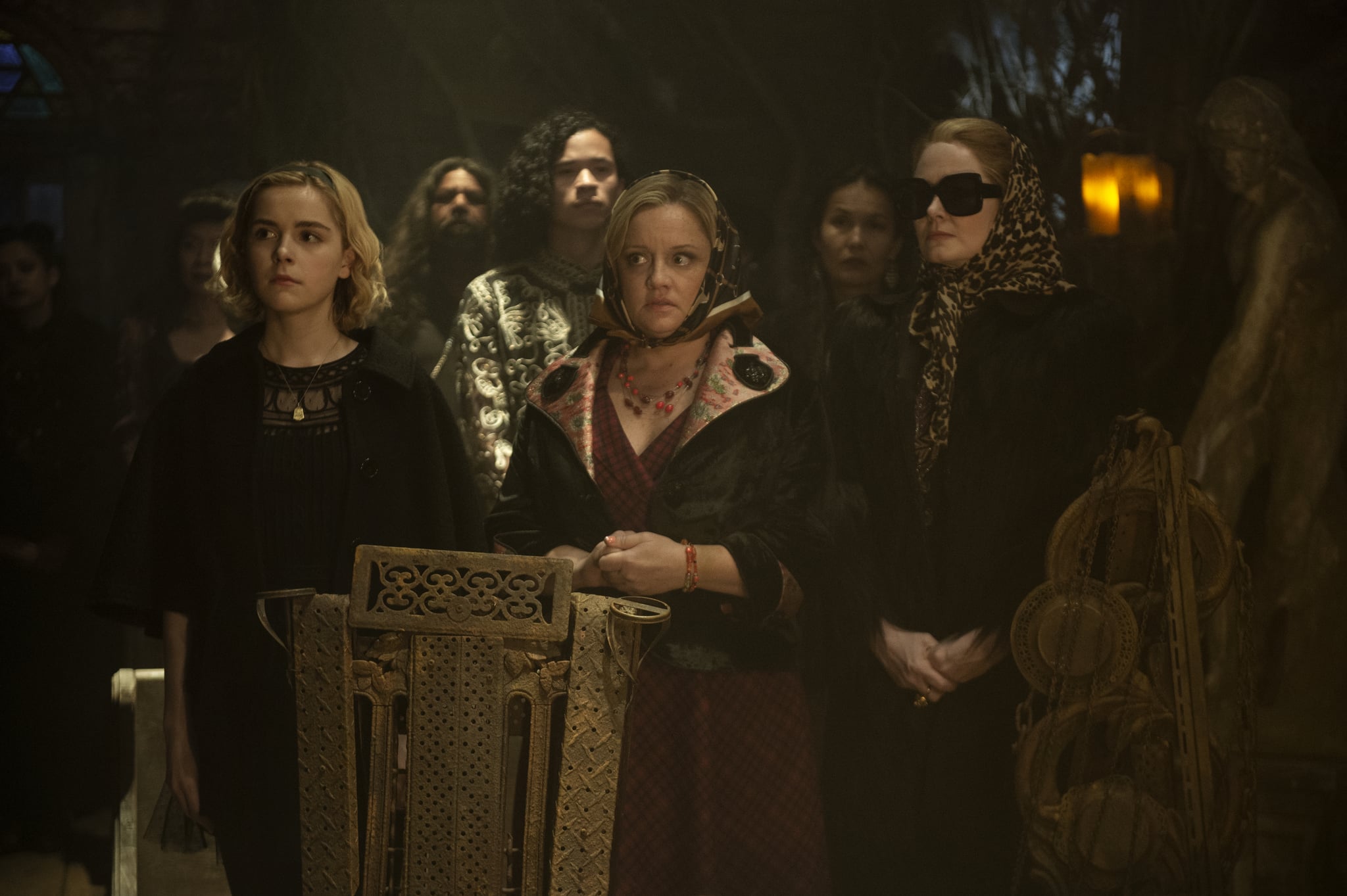 Netflix's Chilling Adventures of Sabrina has yet to premiere its first season on the streaming giant, but there's already one very important question on fans' minds: Will there ever be a crossover with Riverdale?
Although The Chilling Adventures of Sabrina comics are rooted in the same universe as the rest of the classic Archie characters we see on The CW's Riverdale — Archie, Betty, Veronica, Jughead, etc. — it doesn't look like they're going to cross paths anytime soon, no matter how many cute selfies Sabrina star Kiernan Shipka posts with the Riverdale cast on Instagram. Both Riverdale and the new Sabrina series are helmed by Roberto Aguirre-Sacasa, who also serves as the chief creative officer of Archie comics; yet, what might keep Sabrina from making an appearance at Pop's Chock'lit Shoppe anytime soon is simply a matter of the networks each show is tied to — The Chilling Adventures of Sabrina will be on Netflix, while Riverdale is on The CW.
There's also the level of supernatural occurrences in each show to contend with. While Sabrina embraces darker supernatural elements (she's a witch, after all), Riverdale is typically just dark, save for hallucinations of zombie Jason Blossom and floating twin babies. All that aside, the cast of Chilling Adventures of Sabrina seems open to connecting the shows, which they elaborated on during a recent interview during New York Comic-Con.
After acknowledging that it's not a decision that she would ever be able to make — it's up to Aguirre-Sacasa and the networks — Lucy Davis, who plays Hilda Spellman, said she hopes that a crossover would be done "not just for the sake of it."
"You would want it to be real, authentic in some way, and not campy."
"It should happen way in the future, if it does happen," she said. "I think it's good to settle who we are. Riverdale knows who they are, and they're amazing. And it's good to be in your own worlds and your own universe. Maybe if it does, you would want it to be real, authentic in some way, and not campy. We'd both have to be established before that."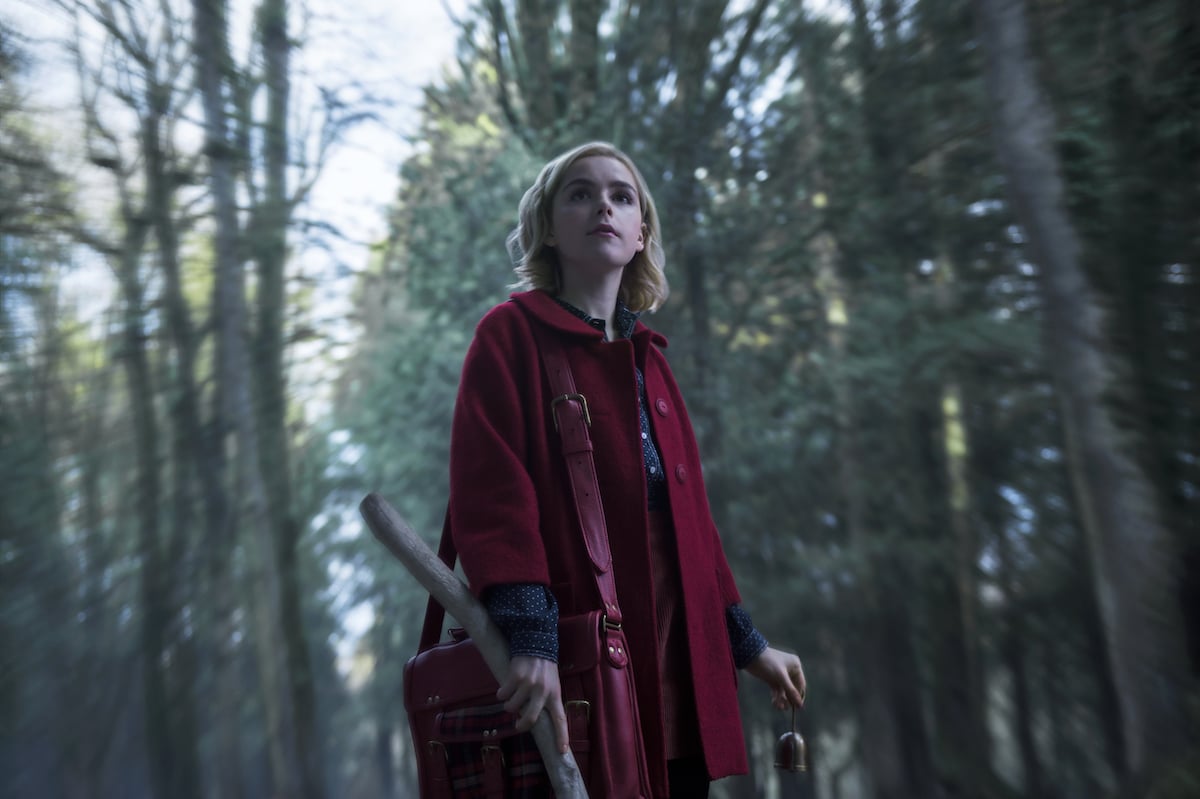 Shipka agreed, and even offered up her opinion on how the crossover episode could happen. "I personally think that the only way a crossover could really work is if it was a very isolated character that came into our world," she said. "If it was a very . . . if somehow, someone got off the beaten path and they wandered into our world. A funeral, perhaps? Or something like that. But I think the second that you start involving more and more people, it kind of could get crazier. I mean, who am I? I'm not a writer or anything like that. But I do think that it just selfishly would be really fun to do."
In the horror comic, Sabrina lives across from Riverdale in a town called Greendale, which is on the other side of Sweetwater River. Just like in the decidedly lighter, mid-'90s TGIF comedy Sabrina, the Teenage Witch, the young half-witch, half-mortal is developing her powers with the help of her aunts Hilda and Zelda, and a talking cat named Salem. Which characters from Riverdale would be a good fit across town? We'd put our money on someone like Cheryl Blossom.
If all else fails, however, Shipka also has another plan in mind. "We should send all of our show's monsters to Riverdale," she laughed. "Let them meet a few people."
[ad_2]

Source link Google News